Swan Market
Rochester's Premier German
Deli
Barry and Liz bought Swan Market over 20 years ago, when their four children were quite young. The kids grew up at the market where each of them has worked at one time or another over the years. Before buying the market, Barry worked for 17 years at Wegmans, where he was a manager in the meat department. Family is very important to them and their success has been a family affair. You will see many members helping out both in the store and at festivals and catering jobs as well. You probably know Liz's parents, Stu and Carol (otherwise known as Poppy & Grandma). They are frequently around helping out whenever they can. As lucky as Barry and Liz are to have family working with them, they are equally as fortunate to have an amazing staff who go over and beyond to offer the very best customer service. We welcome you to come shop and enjoy all the wonderful products we offer. Many of our customers say it tastes just like they remember growing up, like their mom or Oma made.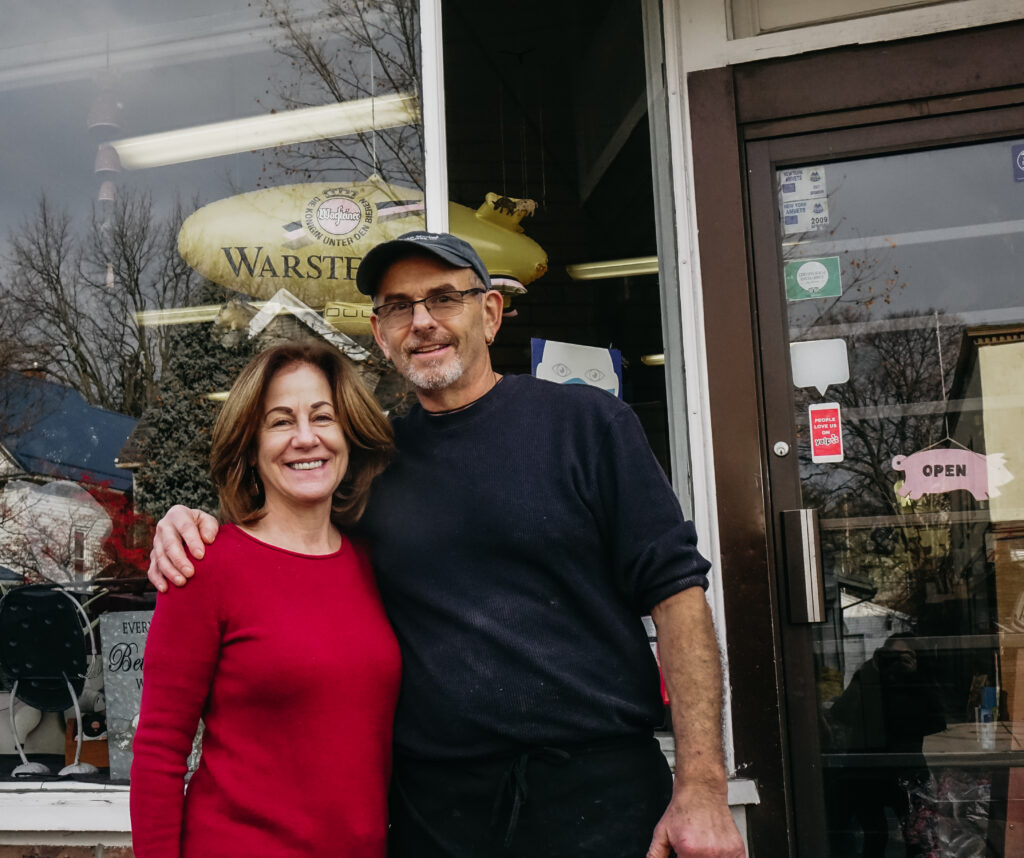 Whether you're coming to join us for lunch or to pick out a fine cut of meat, when you want a real authentic German taste, look no further than Swan Market. Many of our customers even claim our meats are better than their Oma's.
E

ric

Eric is Barry and Liz's son and has worked on and off at Swan Market through high school and college. After graduating from Binghamton University where he played Division 1 lacrosse, he spent two years in Israel, coaching youth lacrosse and playing for the Israeli National Lacrosse team, getting to travel to many other countries as well. Back in the U.S., Eric joined us full time at Swan Market and has been fine-tuning his skills as a sausage maker, chef and all around customer service. Eric handles all things technical for us, implementing our new POS system, GrubHub and Uber delivery services, and all our social media marketing., and is also an important part of our catering services. He is a vital part of our growth into this new era, and we would be lost without him.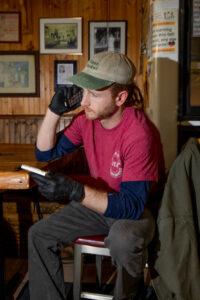 J

ames

James is Barry and Liz's son-in-law, married to their oldest daughter, Ashley. James is from London, England and met Ashley while she was living there coaching lacrosse and teaching PE in a nearby town. After getting engaged, they moved to the U.S. and James came to work at Swan Market. In the last seven years since arriving, he has become quite the chef, earning high praise for his culinary skills at our food and beer pairings, and especially with the delicious soups he makes each week. James manages our kitchen, handles supply and ingredient ordering as well as catering inquiries and catering orders. He has been pivotal in our growth and we're so lucky to call him family.